Cavity wall failure addressed in new training programme
National trade body the Property Care Association has developed a new training programme, to address modern challenges in an age-old construction technique: Cavity wall failure.
'Defects in Cavity Construction' is a one-day workshop introduced by the PCA to give professionals including chartered surveyors, valuers, property managers and building contractors the inside track on issues which have come to the fore in recent years.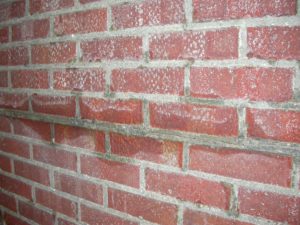 The PCA was one of the first in the building industry to report an increase in reported cases of dampness and condensation affecting properties built using cavity wall construction and, since then, such issues have become increasingly well-documented.
As a result, the PCA has developed this new workshop to give those involved in the investigation and diagnosis of defects in this form of construction with an in-depth understanding of the mechanisms that cause cavity wall buildings to fail.
As well as investigating defects, it also looks at the specification of solutions.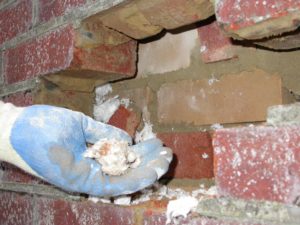 PCA technical manager, James Berry, said:
"Cavity wall construction is a building method that has been incredibly reliable and robust.
"However, issues over their use and adaption for the needs of the 21st Century mean we must start to understand the mechanisms that are increasingly causing them fail.
"Over a decade ago, members of the PCA first began to report increasing incidences of dampness and condensation affecting properties built using cavity wall construction.
"Wall tie corrosion affects many older buildings that incorporate metal cavity wall ties, and this is now well understood.
"However, what was being observed was the effects of an ageing technology coupled with changes in occupation, and the impact of draught proofing and the ever-growing use of retrofit.
"Now, we've brought together our findings and experiences in this field over the last ten years to develop this unique, one-day workshop.
"The programme examines the origins of the cavity wall right through to the effects of retrofit cavity, internal and external insulation and the effects of occupation, surface and interstitial condensation."
The first 'Defects in Cavity Construction' course runs at PCA's head office in Huntingdon on April 2.
Discounts apply for members of professional bodies including RICS, RIBA and RPSA.
More details are available at: https://www.property-care.org/training-qualifications/training-courses/defects-cavity-construction.
Kindly shared by Property Care Association (PCA)