Two Thirds of Prospective Buyers Underestimate the Cost of Moving Home
Homebuyers will spend an average of £9,472 on the additional costs of moving home,1 – but have only budgeted for £7,643
The cost of moving has increased by eight per cent over the last year and 25 per cent over the last decade
However, costs have fallen 13 per cent from the heights of 2014, largely due to stamp duty reforms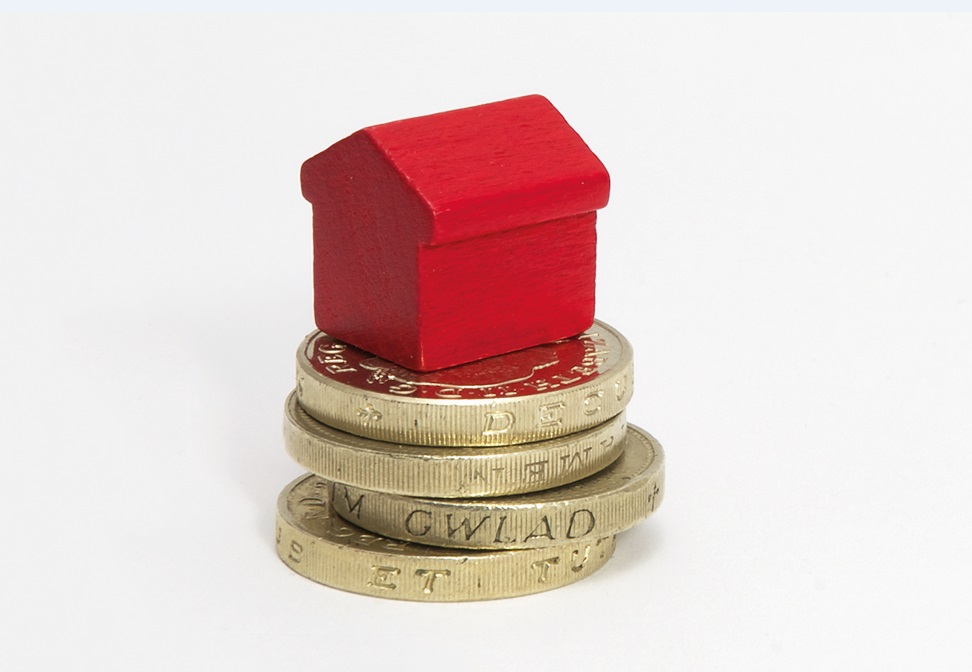 The combined 'additional costs' of moving home, such as estate agent fees and conveyancing costs, have increased by 25 per cent since 2006 and now stand at an average of £9,472, according to new research[1].
Post Office Money's Cost of Buying & Moving study, compiled by Post Office Money and the Centre for Economics and Business Research (Cebr)[2], found these costs increased from £7,590 in 2006 to £9,472 by the end of 2016, however these cost increases could have been significantly higher were it not for recent changes implemented by the Government. The removal of the SDLT "slab" system – which saw all homeowners charged at a percentage of the price paid for their property, for example, resulted in the average stamp duty bill falling from £4,227 at the end of 2014 to £1,774 at the end of 2016.
However, forecasts indicate the additional costs of moving will hit £12,267 by the end of 2020 and would-be buyers will face an even greater challenge for the amount they need to set aside.
Despite the recent fall in costs, two-thirds (65 per cent) of prospective home buyers are still underestimating the amount they will need to set aside.[3]
These expensive moving costs present a challenge for prospective home buyers and movers who also need to find £94,200 to pay for a deposit on the average home. While this has remained fairly consistent in recent years, over the last decade, the average deposit has increased by 36 per cent. Deposit costs also remain high for first-time buyers, who can expect to pay an average £50,136 on their deposit.
| | | | |
| --- | --- | --- | --- |
| Cost of Moving | 2006 | 2016 | % increase |
| Stamp Duty | £1,734 | £1,774 | 2% |
| Estate Agent | £3,279 | £4,310 | 31% |
| Surveyors | £498 | £764 | 53% |
| Conveyancing | £1,138 | £1,558 | 37% |
| Removals | £942 | £1,065 | 13% |
| TOTAL | £7, 590 | £9,472 | 25% |
Breakdown of additional costs of moving, and how they have changed between 2006 and 2016 (individual percentages reflect the proportion of each cost in the overall cost of buying and moving)
Breakdown of additional costs of moving, and how they have changed between 2006 and 2016
One of the most significant moving costs to increase over the past 10 years is the fee charged by surveyors. This cost has jumped by 53 per cent since the end of 2006 (from £498 to £764 in 2016).
Those hoping to move in the South East have been one of the hardest hit by increases, with additional costs rising by 72 per cent in the last 10 years (from £8,809 in 2006 to £15,114 in 2016). But London remains the most expensive place to move home with an average cost of £26,673.
The additional costs of moving home remain the highest in London and residents of the capital are the most likely to underestimate the additional costs, with prospective buyers in the city budgeting £8,838, significantly less than the £26,673 they should expect to spend.
Commenting on the findings, Owen Woodley, Managing Director at Post Office Money, said:
"Forecasts indicate the cost of buying and moving will only continue to rise over the next five years, even with the impact of revised stamp duty rules introduced to reduce the impact on prospective buyers' wallets. With research indicating that 65 per cent of these buyers have underestimated how much they should budget for these costs, careful and considered budgeting is essential at a time when they are already likely to be financially stretched.
"We are aware of the barriers people can face when they are looking to purchase their first home or move further up the ladder. Planning ahead is vital and potential homebuyers should factor in these costs early on to avoid being faced with stressful, last-minute bills. Our continued research into housing affordability has helped to inform our own offering as a provider, having recently introduced a range of 95% LTV deals that are fee free with cashback offers. These are particularly helpful for those with a smaller deposit."
[1] 'Additional costs of moving' include: estate agent fees, stamp duty, conveyancing fees, surveyors' fees and removal costs. Costs have not been adjusted for inflation.
[2] Research taken from Post Office Money's Cost of Buying & Moving study. Research carried out by Cebr on behalf of Post Office Money in December 2016 and updated in April 2017.
[3] Research conducted by Opinium Research on behalf of Post Office Money between 7th and 10th February 2017. 2,004 online interviews with UK adults over the age of 18 took place, 521 of which are looking to move home. Of which, 341 were planning to budget less than £9,000. 341 / 521 = 65%.