Thorneycroft Solicitors Conveyancing Team invest in long term development
Purchasing, selling or remortgaging a property is one of life's big decisions and if you want the process to run as smooth as possible it's essential that you have a specialist conveyancing solicitor to safeguard your interests.
New build homes in particular need special attention and having a specialist new build conveyancing solicitor can help you ensure that the legal documentation for your specific new build property is comprehensive and takes into account anything that could affect your enjoyment of the property including planning permission, road and drainage adoption as well as the nuances of a new-build contract.
Over the past 18 months Thorneycroft Solicitors have implemented a strategic plan to develop their conveyancing department and ensure its long term growth, so that they can continue to offer an unrivalled service to their clients.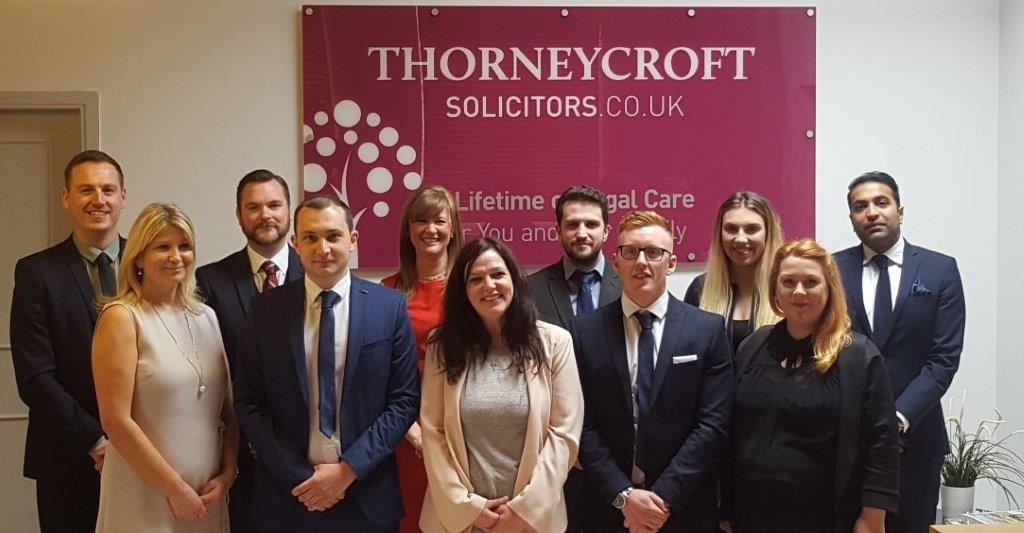 A key part in the development of the department has been the appointment of Scott Mulligan as Thorneycroft's Head of Residential and New Build Conveyancing. Based at Thorneycroft's Head Office in Macclesfield, Scott is a Licensed Conveyancer with over 13 years experience and has a long history of assisting clients with a variety of property related matters during his career and he has played an integral role in establishing the Thorneycroft Solicitors New Build Conveyancing Team as one of the best in the region.
In the last 12 months, under Scott's guidance, Thorneycroft's conveyancing team has gone from strength to strength and has grown exponentially, allowing them to meet the needs of more buyers, sellers and new home developers than ever before.
They have also invested heavily in training for their conveyancing team as well as a state of the art IT system, resulting in a conveyancing team that is one of the most forward thinking and innovative in the the North West.
Thorneycroft Solicitors are one of the North West's leading law firms and their residential conveyancing and new build team now provide an unrivalled level of client care and customer service.
This level of client care has been acknowledged by The Law Society with the organisation granting  the Conveyancing Team with the Conveyancing Quality Scheme accreditation. This accreditation is recognised nationally and provides clients with reassurance that each client will receive the highest quality of service from a fully qualified conveyancer.
As a result of their excellent client care and growing reputation for providing a cost-effective and comprehensive conveyancing service, they not only provide general residential conveyancing services, but are also proud to boast a specialist New Build Team.
The New Build Team continues to grow and is made up of dedicated and passionate conveyancing professionals who have a wealth of experience having worked for and with some of the largest national and regional new home Developers prior to joining the New Build Team at Thorneycroft's.
Scott and his team have a wide range of clients and have developed excellent working relationships with clients including individual buyers and sellers as well as property developers including some of the smallest and largest national home builders in the UK.
Since the specialist New Build Team was established in May 2017 the Team are consistently meeting strict deadlines whilst offering a premium service to clients at a cost-effective price. The Team has an excellent relationship with some of the largest national developers, builders and sales teams.
If you'd like to know more about the services that The Thorneycroft Solicitors Residential Conveyancing  and New Build Team provide, you can contact them by calling 0330 058 0118 or visit their website to learn more by clicking here.
Kindly shared by Thorneycroft Solicitors