SPECIAL FEATURE: SLC Supporting Conveyancers and Probate Practitioners
At the SLC we believe in supporting fellow Conveyancers and Probate Practitioners and found there was a gap in who could provide that support. Thus, the SLC was founded in 1989.
The Board seats some young and some not so young Conveyancers and Probate Practitioners with many years of experience and our aim is to be there to support and guide those who need us.
We also work with the CLC, SRA and the Conveyancing Association to help update and move along any needed case law changes.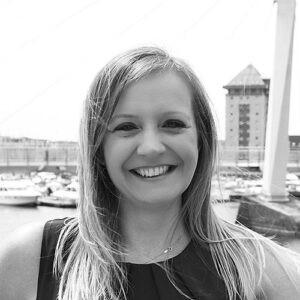 What benefit do members get by joining the SLC?
Our membership provides you with support when you need it, whether it is with a specific issue or a bigger issue like a lender panel or recommendations on a new case management system.
Our Board is there to answer your questions and help you in any way that we can.
We like to help our fellow practices and one of the ways we can help is by speaking with lender panels and trying to get our member firms onto those panels. We have successfully assisted many of our firms in getting onto panels that were previously declining those Firms.
Why do you think continuous training/learning is so vital in our industry and what sort of training is offered by the SLC?
At the SLC we offer guidance to our members at any time throughout the year. Additionally, we provide guides to help you explain important conveyancing updates to your clients, these guides can be whitelisted to your company and used by you freely.
We are aware that a lot of the practices that we help are small of nature and do not have all the large departments within that can provide the same support and we try and bridge that gap. The SLC feel very strongly that continuous professional development is of huge importance to assist our members in holding themselves out as specialists in their field. We aim to work with our partners to assist in providing you with relevant training throughout the year.
Are there any events coming up? Who can attend?
We hold one of the biggest events annually for our members to meet up, have a chat, get to know each other, and also provide you with a wide range of panellists to update you on what's new or what still hasn't happened in Conveyancing. It always takes place in Derby in November and this year will be no different. We then hold an after dinner and party where you can all let your hair down, have a good old chat and a dance with your comrades in arms. As well as this, we offer roadshows throughout the year and when the World is a normal place again, we travel this through the Country offering topical panellists and CPD points. Our events are open to CLC, ILEX, SRA- anyone interested in Conveyancing or the Property industry as a whole.
What have you gained from being a board member of the SLC?
Since joining the Board in 2018, I have gained knowledge, confidence, experience, and most of all a large group of extremely knowledgeable friends that I can call on to help when I need them. I moved from an SRA Company to running a CLC Company and therefore gained my CLC Certificate, one of the best things I did when opening my previous company was join the SLC. Prior to that as a 29-year-old Conveyancer starting a company from scratch I felt very alone after being so used to being in a large company surrounded by other Solicitors I could call on. One day I phoned the CLC asking for help knowing they could not help me but hoping that they could point me in the right direction, and this is where I found out about the SLC, and I have never looked back. I was a member for 8 years before I saw an advert showing an opening for a Board Member, I immediately applied, and I am so glad that I am now a member of the SLC Board family.
For anyone thinking of joining the SLC as a member, is there any other information you would give them?
To all of you who are not surrounded by other Lawyers or for those of you who are but want to be part of a Society that wants to help push Conveyancing into a more modern way then get in touch, have a chat with us. Come to the conference and see what we are about.
Not all of us as are scary as we look.
Laura Burkinshaw
The SLC Board Member
LAURA BURKINSHAW


The SLC Board Member I joined Sort Legal in June 2020, perfectly in the middle of a pandemic. I am pleased to take on a new challenge of managing offices ranging two Countries. I previously held the position of HOLP for 11 years in Dezrezlegal and this provided me with all of my grounding and experience I needed to take into Sort Legal. I qualified as a Solicitor in 2006 and changed to CLC status in 2009 when setting up Dezrezlegal, I now proudly hold both SRA and CLC licences. I am passionate about enabling people from all walks of life to be able to train to become a conveyancer without having to take on huge debts that it required when I became a Solicitor. Allowing people to work and train is vital to our economy and society.
www.conveyancers.org.uk
Contact
For further information please call 0800 0499 914 or email info@conveyancers.org.uk
Kindly shared by Society of Licensed Conveyancers