Three of Yorkshire's most experienced conveyancers open new Leeds-based firm
Three of the industries most experienced senior players have teamed up to create a new Leeds based conveyancing firm, Lets Move Conveyancing.
Adele Baker, Emma Newby and Gary McAuley have over 50 years' experience in volume conveyancing combined. With an array of skills up their sleeves, including a specialist newbuild department headed up by Emma, the newly established firm already has a wide network of intermediaries keen to work with them.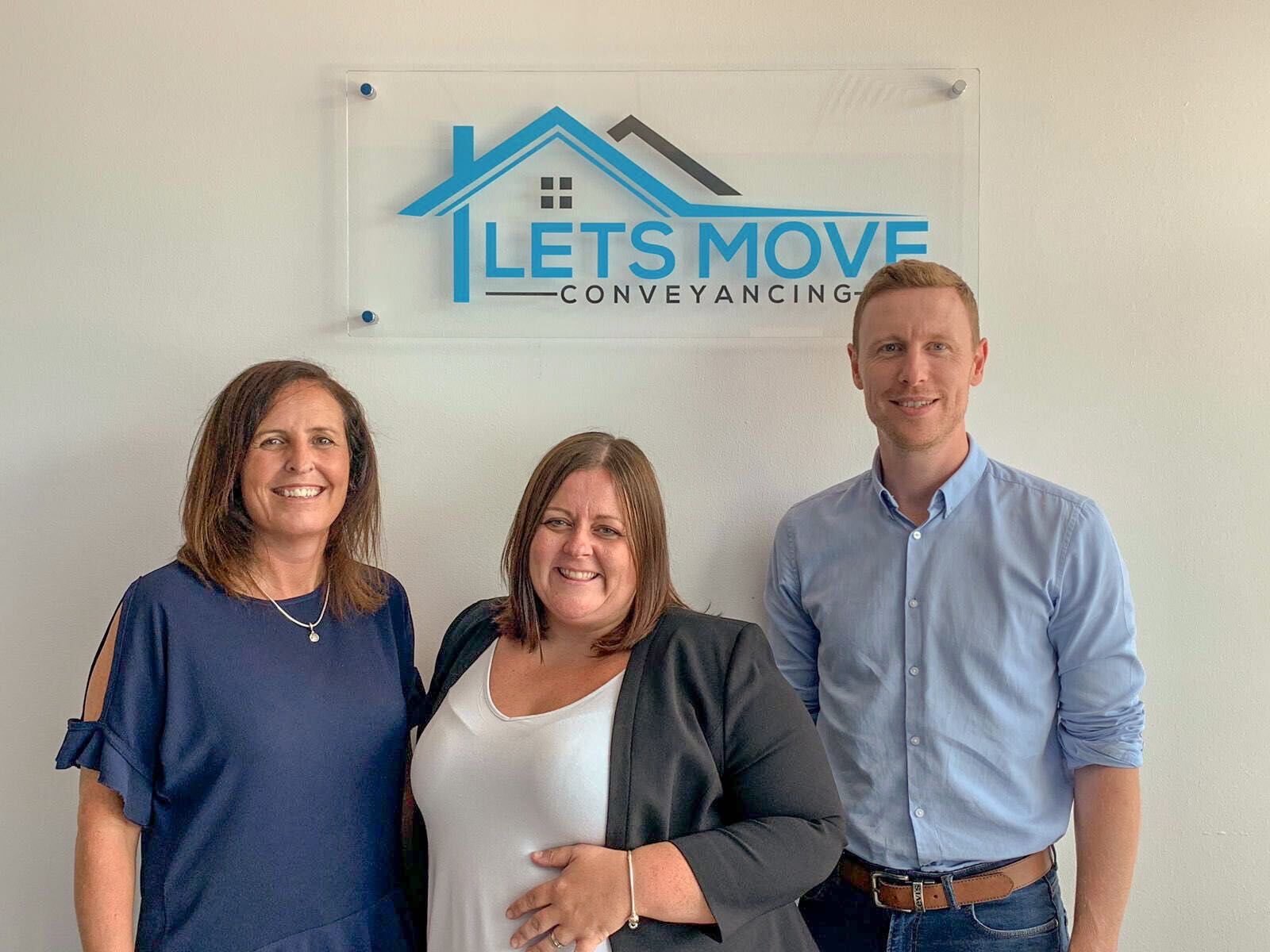 Having worked together for the last 12 years the trio have a strong sense of what it takes to run a successful conveyancing practice and are looking forward to being able to focus on the things that really matter to their clients.
Their mission is to deliver excellent customer service and plan on doing so by prioritising the one thing that conveyancing firms so often seem to struggle with – communication.
Adele Barker has commented:
"Clients just want to speak to someone who has knowledge of what is happening on their sale or purchase transaction and feel confident that they are receiving regular communication.    It is important that we also provide accurate and transparent information particularly around fees to be charged."
Not only do the long time colleagues plan on having a keen focus on what the customer needs and getting the work done as quickly, and as seamlessly as possible, but they also have their eye on creating the best possible working environment for their staff as they continue to grow.
Gary McAuley said:
'Having managed a department of over 80 staff in the past we know how to get the best out of people and what it takes to develop them into strong conveyancers. It is essential that they understand the process and the importance of working together with those in the industry, be it other solicitors or intermediaries."
Lets Move Conveyancing opened its doors for business on 1st August 2019.
The three co-directors know that their trusted reputation in the industry will put them in good stead for the years to come. Their pragmatic approach to conveyancing and strong ethical code about what is best for the customer will inevitably speak for itself as their firm continues to build momentum.
Emma said:
"We made the decision to start our own firm as we understand what it takes to be successful in this field and wanted to prove there was a way to deliver an excellent experience for the client whilst at the same time being transparent and charging sensible fees."
The newly established firm will be concentrating primarily on residential sale, purchase and remortgage work.
To contact the team for any enquiries email enquiries@letsmoveconveyancing.co.uk.
Kindly shared by Lets Move Conveyancing