Three is the magic number as Talbots aim for £1m boost
A leading Black Country legal specialist has announced a trio of promotions that will help it boost its annual fees by £1m in 2018.
Talbots Law, which employs over 200 people across its seven offices in the region, has appointed Lisa Burton and Callum Haynes as Directors of the firm, reflecting their impressive performances in residential property work and securing new business respectively.
As part of its commitment to recognising talent, the company has also promoted Melinda Rice to the position of Associate, marking a successful two years that has seen her fit seamlessly into the Trusts and Estates team.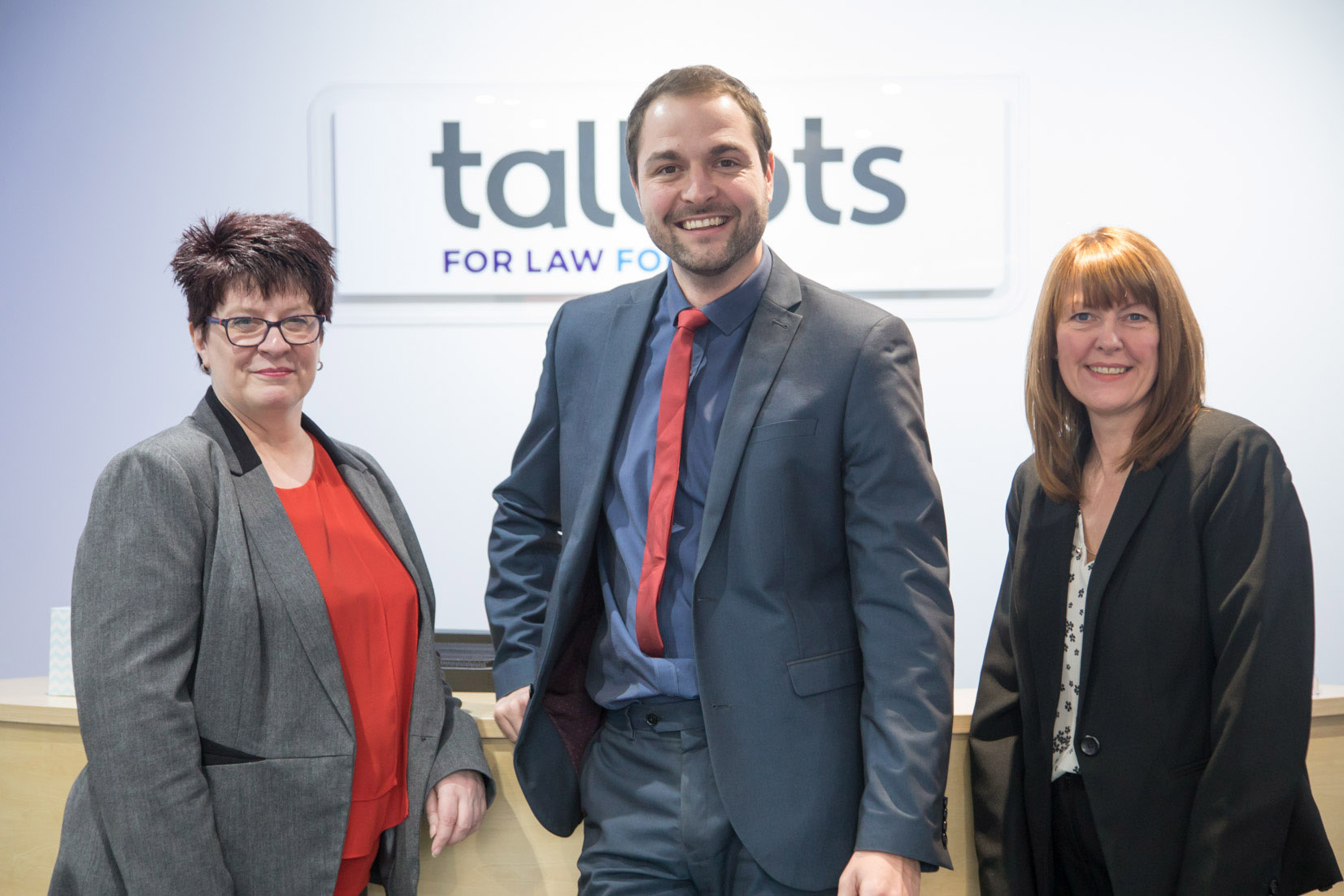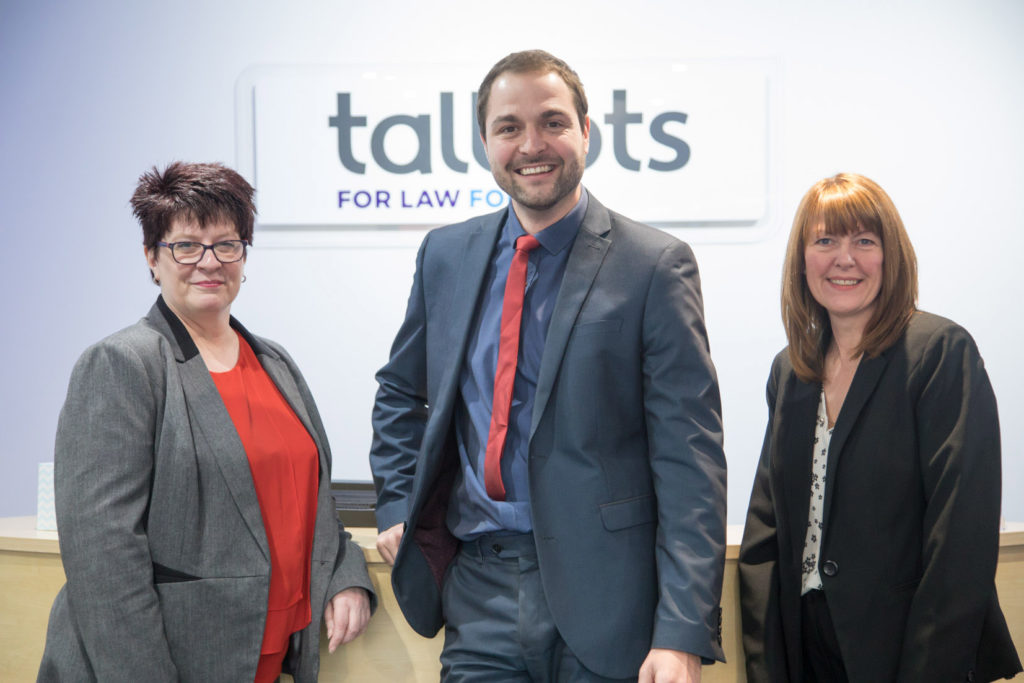 (l-r) Melinda Rice, Callum Haynes and Lisa Burton
The Texas-born solicitor has become a major hit with clients in Dudley and Halesowen and, at the same time as completing her day job, is studying on the Legal Practice Course towards an LLM in Law.
Mary Mocklow, Chief Executive of Talbots, said:
"2017 was a very good year for our business with strong growth across all of our key areas…Family, Residential and Commercial Property, Trusts and Estates and Business Services.
"This saw us hit £11m in fees, but we don't want to stop there. Our ability to provide legal services with a difference has seen us attract a lot of clients that have had enough of expensive City Centre firms.
"We are setting ourselves the target of adding £1m of new business and to do this we have made a number of key promotions. Callum, Lisa and Melinda embody the Talbots approach and have gone over and above the call of duty in the last few years and fully deserve their recognition."
Lisa Burton has been with Talbots for more than 25 years and has an unrivalled knowledge of conveyancing.
She has a strong commitment to training her staff and keeping clients happy, resulting in the Wolverhampton property team smashing its annual targets by 27%.
Callum Haynes celebrates a decade of service at the company with his promotion, taking on the role of Director and Head of New Business.
Born and raised in the Black Country, he started life in 'new business' at a time when the profession wasn't openly promoting the role of selling. Thanks to his infectious personality and understanding of customer service, the former Old Swinford Hospital School pupil has led his growing team to achieve £2m of new business in 2017, including an impressive 70% conversion rate.
Callum Haynes said:
"We practice law in a way that our clients understand. Transparent fees, speaking in plain English and opening later during the week so people can still get expert advice without disrupting their working days.
"I'm delighted to be taking on the position of Director at a very exciting time in our history. 2018 has the potential to be our best ever year."
Talbots has seven offices in Codsall, Dudley, Halesowen, Kidderminster, Stourbridge, Stourport and on Waterloo Road in Wolverhampton,
The company recorded £11m of annual fees last year and expects to achieve more than £12m over the course of the next twelve months.
For further information, please visit www.talbotslaw.co.uk or follow @talbotslaw on twitter.
Kindly shared by Talbots Law