Talbots invests £750,000 into its new Stourbridge home
One of the Black Country's largest law firms has strengthened its presence in the region by relocating its headquarters to larger premises in Stourbridge.
Talbots celebrated more than 189 years of trading in the town by officially opening its new Hagley Road office this week, an important milestone in ambitious expansion plans that will see it grow by 20% in 2017.
The firm, which now employs over 200 legal specialists and support staff, has made the move to improve the client experience and to give it more than 6,500 sq ft of additional office and meeting space.
An investment of £750,000 has been made on the purchase and refurbishment of the building, which is just a few hundred yards from the Town Centre.
"Stourbridge has always been our historical home and we've got a strong client base in the town and surrounding areas…we just needed more space and a location that we could develop in order to deliver an even better service to our clients," explained Mary Mocklow, Chief Executive of Talbots.
"It took six months to renovate the property so that we created the right working environment for our staff and to create additional meeting rooms to cope with the increase in work we are securing…there's also a lot more parking now, something we didn't have when we were based in Market Street."
She continued:
"60 staff will work out of this office and this includes specialists from our family, residential property, trusts & estates, litigation, corporate and commercial property teams.
Talbots held a recent open evening to celebrate their relocation, with 50 people – including agents, local contacts and clients – joining them for drinks and canapes.
The new Stourbridge office will play a crucial role in the company's target of £12m this year, with a specific focus on building on its strong reputation in residential and commercial property, family law, commercial and trusts and estates.
To this extent, the firm has recently appointed three high profile lawyers in Ian Bond (Head of Trusts and Estates), Jagdip Bains (Head of Litigation and Commercial Dispute) and Claire Cooper (Associate Solicitor Commercial Property).
Mary concluded: "We are passionate about delivering legal services differently and have a desire to grow our business by putting the client first and delivering more joined up services across all departments.
"The Stourbridge move will help us achieve this aim and retain our position as one of the West Midlands leading independent law firms."
Talbots has seven offices in Codsall, Dudley, Halesowen, Kidderminster, Stourbridge, Stourport and on Waterloo Road in Wolverhampton,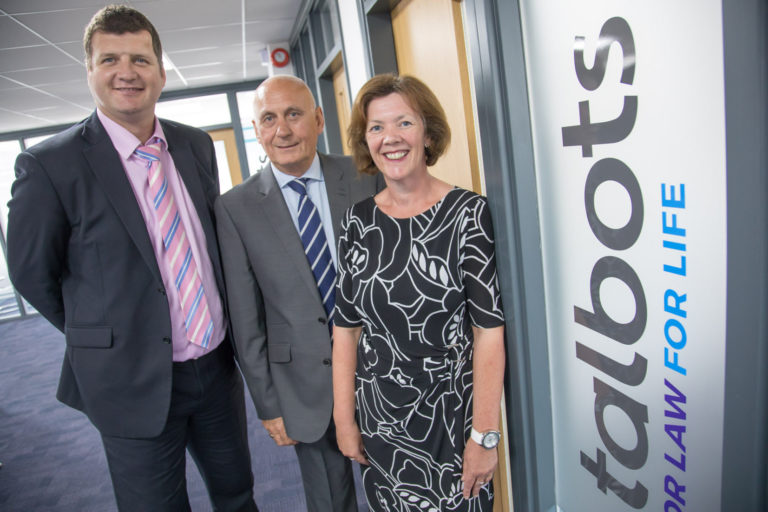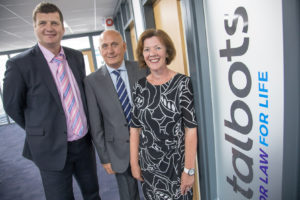 Caption for photo: Stourbridge Office (L) Ian Bond (Director and Head of Trusts & Estates), Keith Yates (Director and Head of Residential Property) and Nicola Reeve (Director and Head of Commercial Property).
For further information, please visit www.talbotslaw.co.uk or follow @talbotslaw on twitter.
Kindly shared by Talbots