Inside Conveyancing and Legal Update Conference
Leading conveyancing search provider Searches UK collaborated with legal news guru Inside Conveyancing as well as Environmental specialists Groundsure and SDLT.co.uk to host its first legal CPD accredited conference last week at Birmingham Library.
A range of solicitors, conveyancers and legal experts came to learn and discuss legal updates that are expected to take place throughout 2018.
Most importantly, the event was well received by delegates, with hot topics being covered throughout the day. Groundsure started the day by discussing the importance of obtaining contaminated reports for clients and remained available throughout the day, as did the other speakers, to provide one to one advice.
Rob Hailstone, CEO of Bold Legal Group, and Paul Tucker, Consultant at Bold Legal Group, led a joint interactive presentation on, VAT on Disbursements and the Government's attempts at improving the home Buying and selling process.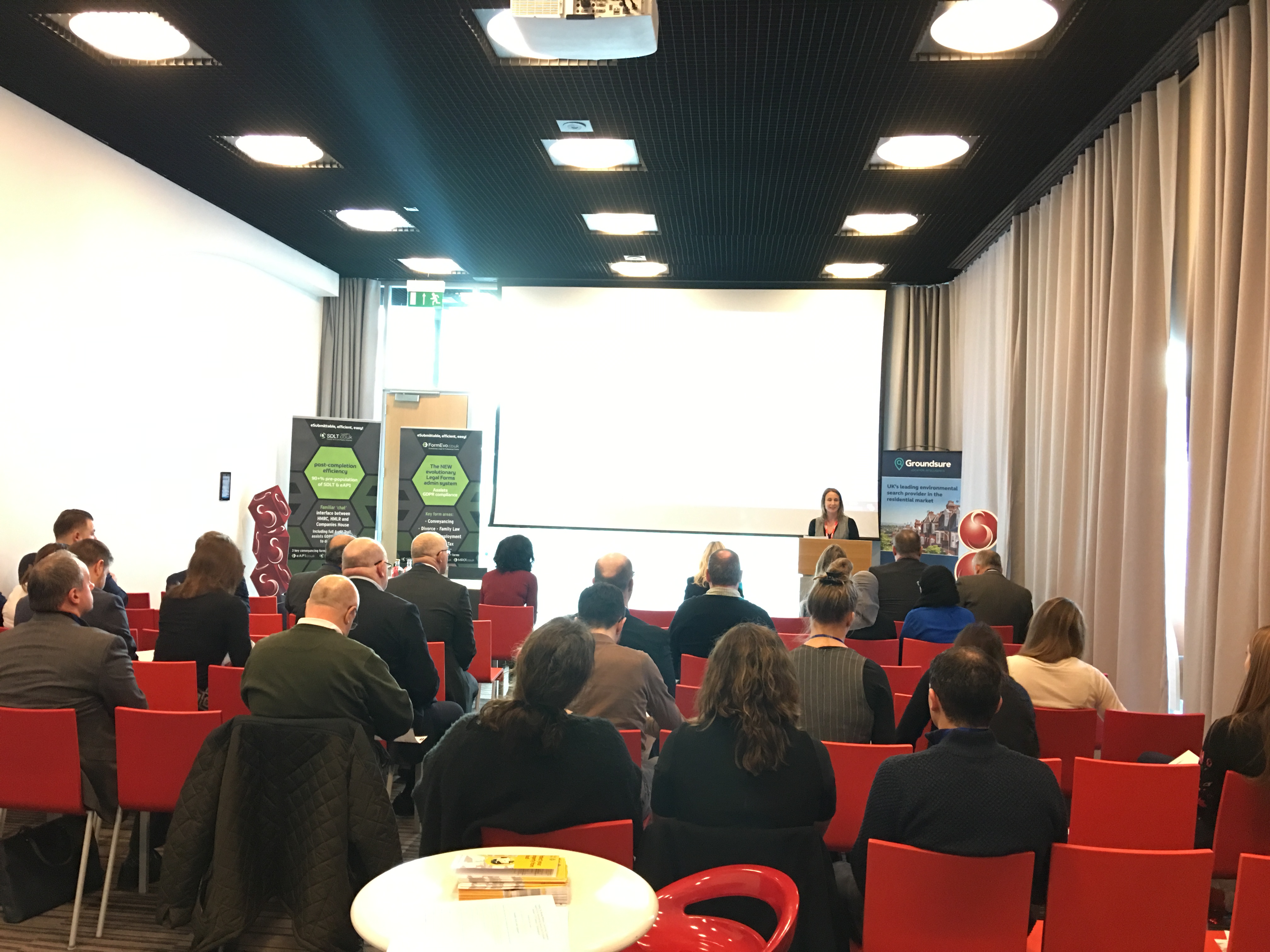 Shortly after, Jody Evans, Director of Business Development at Legal Eye provided useful tips and details for firms to consider when preparing for the introduction of GDPR which is due to take place this year on 25th May 2018.
Cyber-Crime specialist and founder of Think Marble gave firms an insight into the mind of a cyber-criminal and how easy it is for a firm to be targeted. Essential advice was provided in terms of how to combat this and protect data.
The afternoon was far from dull, when attendees were provided the opportunity to discuss Land Registry updates in addition to any concerns and related queries they had. The discussion was led and presented by Jamie Winch, Policy and Stakeholder Engagement Manager and Gill Parrish who specialises in Customer Engagement and Management Teams at the Land Registry.
Professor Ian Cooper, Britain's most experienced specialist business development and skills trainer for the legal sector, shared some astonishing findings highlighting why almost every firm is losing potential business and offered some powerful practical tips on what firms need to do to dramatically increase their conversion rate of 'quotes calls' enquiries into profitable business.
As a UK leading conveyancing service provider with nearly 10 years of legal experience and knowledge within the industry, Searches UK firmly believe in providing insightful and informative training sessions and understand that the value which can be achieved through selecting the right course is indisputable. 
Lisa Summerton, Sales Director at Searches UK said:
"We are extremely pleased with last week's legal conference and we very much appreciate the great feedback we have received. We have more events in the pipeline and we hope to continue running successful legal seminars and conferences that are both interesting and interactive for attendees and meet the requirements of industry professionals."
Searches UK regularly run topical and relevant training sessions, live, via webinar, and in-house, meaning you can take part from the comfort of your office, saving you time and travelling expenses.
Searches UK are CPD accredited and are also able to offer in-house CPD tailored to the specific needs of your firm. To receive more details on up and coming events and seminars, please contact Searches UK.
For more information about any of the products and services from Searches UK visit their website and follow them on Facebook, Twitter, LinkedIn or Google+. Alternatively call them directly on 0800 043 1815 or email them at info@searchesuk.co.uk to speak to one of their dedicated team today.
Kindly shared by Searches UK