X-Press Legal achieves Cyber Essentials Plus accreditation
Warrington based property search company, X-Press Legal Services, is proud to have been awarded the Cyber Essentials Plus accreditation, the highest standard achievable following assessment of their systems and procedures.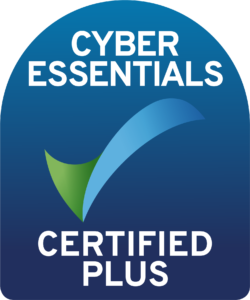 They are doubly proud, as they believe they are the first and only property search company in the UK to achieve this status.
The information security standard, Cyber Essentials is the Government backed, industry supported scheme which helps organisations protect themselves against common online threats and cyber-attacks.
Achieving Cyber Essentials Plus certification verifies that X-Press is fully compliant and actively monitoring the security of their IT systems to ensure that all data and documentation which is kept digitally is safe from cyber-attacks and threats.
Over the past year, X-Press Legal took part in a series of tests to provide technical verification of all their systems and processes, Scott Reece, X-Press Head of IT, explained:
"Our digital network and online platforms which are provided for our conveyancing clients are required to be super secure. We are continually looking at ways to enhance the security of our data and systems, not just to protect them from a cyber-attack, but also to reassure our clients that their data is secure. 
"We are delighted to be awarded the highest certification status of Cyber Essential Plus which we have worked hard to achieve." 
Lynne Lister, X-Press managing director, added:
"To be Cyber Essentials Plus verified is great news not only for X-Press Legal, but also for all our solicitor clients. It's another way we are able to demonstrate that the safety and security of their data is at the heart of what we do, ensuring our property search services are safe and of the highest standard."
X-Press Legal Services provide property searches and reports which are at the heart of all property transactions related to local authority, property and environmental issues across England and Wales.
To find out more about X-Press Legal Services, please call 01925 393 333 or visit https://xpresslegal.co.uk/.
Kindly shared by X-Press Legal Services