Rowlinsons Raise Over £3000 for charity SPACE
Rowlinsons Solicitors successfully completed their annual charity challenge on the 18th June and have raised over £3000 for Chester based charity SPACE.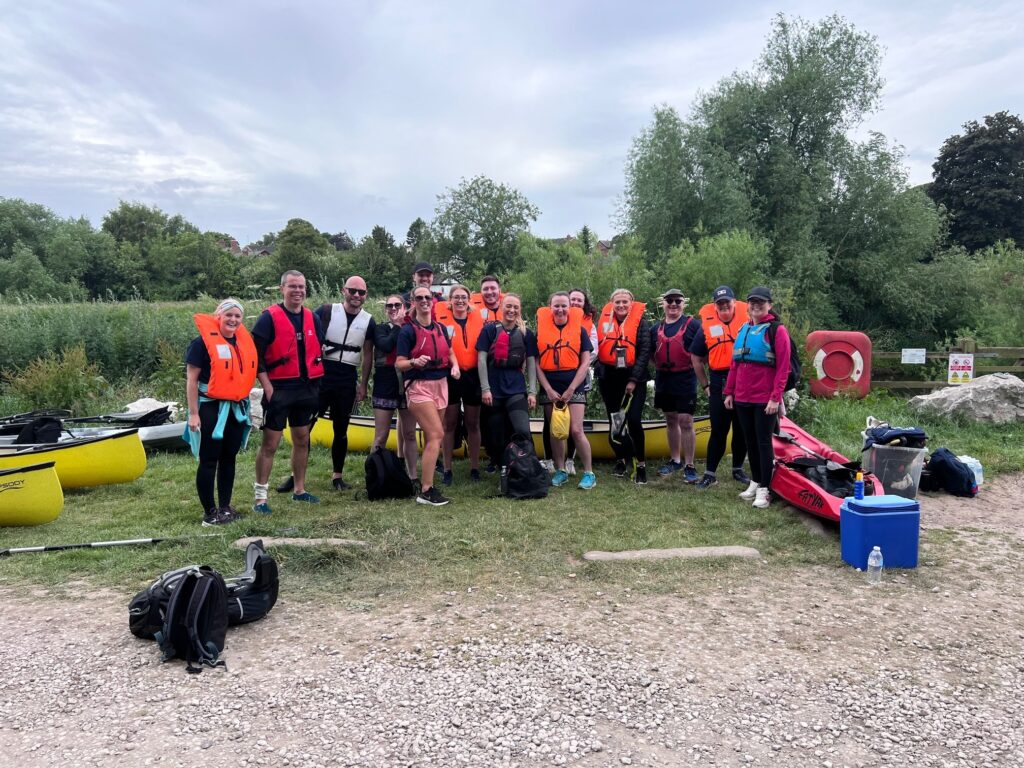 The 'Ride, Row Run' challenge started with a 20 mile bike ride from the firm's Runcorn office to the River Dee at Farndon Bridge. From there the team rowed in tandem up the River Dee for 11 miles ending at the banks at Sandy Lane in Chester City Centre. The final challenge was a 2.5 mile run, which proved to be a test both mentally and physically for everyone who took part.
Alisha Sheath, a member of the firm's conveyancing department commented:
"I was definitely sceptical about whether or not I would be able to complete the Rowlinsons challenge – I had only ever been in a canoe once before and did not know how it would turn out. Chelsie and I found ourselves rowing in a zig-zag through a number of trees and bushes, which must have added a few miles on to our journey. All of the aches and pains were worth it in the end and I am so proud of myself and my colleagues for what we have achieved and what we have raised for such a wonderful charity."
Nicky Jones, who recently qualified as a Solicitor added:
"It was tough and I definitely underestimated it. We were informed by the kayak company that the 11 mile section of river would take between 3-4 hours. Ally Stretton and I managed it in 2 hours 45, without capsizing once, which made us feel like heroes! My legs were like jelly at the end but we're thrilled to have raised over £3000 so far for SPACE."
Donna Eland, Director at Rowlinsons said:
"I'm so proud of the team for taking on and completing such a challenge. I would also like to thank Chester Kayak Hire who provided the kayaks, paddles and buoyancy aids for a fraction of the usual price to support our efforts and to Gillian and Richard Stretton for their logistical support on the day."
Jemma Gregory, SPACE Charity Manager, also added:
"We are delighted that the Rowlinsons Ride Row Run event has been such a success, and are grateful to all the team who pushed themselves to the limit for this tough challenge. The funds raised will go directly to supporting children with disabilities and additional needs and their families via our dedicated soft play centre".
Donations can still be made via the firm's Just Giving page.
Kindly shared by Rowlinsons Solicitors
Main photo courtesy of Pixabay