How to ensure radon concerns do not derail housing transactions
Radon: You can't see, smell or taste it but it can kill you, and the first time many people become aware of it is when they discover the house they're hoping to buy may be affected by it.
Unsurprisingly, therefore, it can often strike fear into the buyers and jeopardise the whole transaction.
Rebecca Coates, Head of Radon Projects at specialist consultancy & contracting firm propertECO says she's seen a steady increase in the number of pre-purchase enquiries regarding radon over the last few years.
Rebecca says:
"Every week we get numerous phone calls from people worried they should pull out of purchasing their dream home because they're concerned it might give them lung cancer. More often than not, they've seen radon mentioned in the survey report or environmental search, Googled it then jumped straight on the phone to us in a panic. The first thing I always tell people is that radon should never be seen as a reason not to buy a particular house as it can affect any building, anywhere, but that certain actions should be taken before proceeding to protect both your future health and asset value."
In an ideal world, all properties would be tested for radon prior to being put on the market with a results report readily available for any prospective purchaser to consider, much as they are required to have an EPC. After all, most people would be just as concerned about the health implications of living in a given building as the energy performance and running costs, yet radon testing has not become mandatory for homeowners in the UK (this is a requirement in certain US States, however).
If the vendor has not carried out a radon test and the property lies within a so-called 'radon affected area' (anywhere where it is predicted by Public Health England (PHE) that more than 1% of homes will contain elevated levels), they can expect the question to arise as the sale progresses. Once the purchasers have become concerned over the possibility of the property containing high radon levels, the vendor will need to work with them to assist in allaying those concerns in the most pragmatic way to avoid losing the sale. This will usually involve agreeing to radon tests being carried out, either immediately or in the future.
Short Term Screening Tests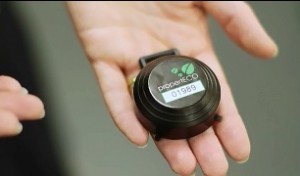 Radon levels fluctuate constantly, therefore the most reliable results are obtained from testing carried out over a period of three months. It is impractical to request a three-month delay in conveyancing whilst testing is carried out, so a short-term screening test can be undertaken. A number of radon detectors (typically two) are placed in the property for a period of at least 10 days before being returned to the laboratory for analysis. The detectors are then analysed and the results report issued, usually within 7 days of the detectors being returned. This process still takes approximately three weeks in total, however will give an indication to the purchasers at to whether the property is likely to be affected by high radon concentrations or not. The short-term test is only a screening test and the snapshot results may be inconclusive as to whether further action will be required or not, however knowledge is power and many purchasers feel more confident in continuing with a transaction having carried out a test.
The Radon Bond
In instances where a screening test advises that a longer term test is necessary, or where the purchaser does not want to rely on the results from a screening test, a mechanism that allows the transaction to continue but mitigates the financial risk to the purchaser that they may need to implement remedial works is required. The 'radon bond' system works as a retention of an agreed sum of money to cover (or contribute towards) the cost of any remedial works that may be found necessary after long-term testing has been carried out. Both parties need to agree a sum of money to be held in the retention; the UK Radon Association recommend a figure of £2500 which will cover most scenarios.
A clause must then be added into the contract stating:
The sum of money to be held
How long it can be held for after completion before being either claimed or released to the vendor
The trigger point for utilising the bond for remedial works
A time limit of six months from completion is the minimum that should be adopted, as this allows time for the purchasers to move in, order and receive the test kits, leave them in place for three months, return to a laboratory for analysis, receive the results report and, if necessary, obtain quotations for the radon mitigation works.
The trigger point for the bond to be drawn down is a contentious issue. The UK 'Action Level' for homes is 200 Bq/m3 (Bequerels per cubic metre of air) and has been for many years. This is a recommendation from Public Health England, endorsed by the Government, that work should be carried out to reduce the concentration in any home with average radon levels above this threshold. In 2010, however, PHE introduced the concept of the Target Level, which is 100 Bq/m3. The purpose of this was to ensure that those undertaking remedial works or installing radon protection in new buildings aimed to reduce radon concentrations to as low as possible, not simply to "below 200 Bq/m3". As well as giving a target for remedial works, PHE also advise that "If the result of a radon assessment is between the Target and Action Levels, action to reduce the level should be seriously considered, especially if there is a smoker or ex-smoker in the home."
The World Health Organisation (WHO)'s Handbook on Indoor Radon indicates that:
"radon exposure is a major and growing public health threat in homes and recommends that countries adopt reference levels of the gas of 100 Bq/m3."
It is important to specify in the radon bond clause, therefore, above which level the radon bond can be used. The purchaser would be best advised to request this be the Target Level (100 Bq/m3), not only to protect the health as them as future occupants but the future asset value of the property. It is probable that the UK Action Level will at some point be reduced to 100 Bq/m3 in line with the recommendations from WHO.
High Radon Levels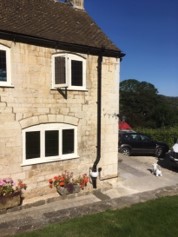 If a short or long-term test shows the property is affected by high radon levels, it's important that specialist advice is sought on the most appropriate form of mitigation. This will typically be a radon sump or a positive pressure (PIV) system. Most systems can be installed with little or no disruption to the interior of the property and are often completed within a day.  Repeat testing should always be carried out following the installation of a mitigation system to verify the impact and determine whether radon levels have been reduced to an acceptable concentration.
propertECO are specialists in radon testing and mitigation and operate across the UK. Short- and long-term radon test kits can be ordered online at www.radonshop.co.uk and sent and returned in the post. They are analysed at an independent laboratory that is validated by Public Health England, with an express turnaround offered for pre-purchase results reports.
Kindly shared by propertECO