Homeward Legal launches First-Time Buyers' Hub with comprehensive guide to Budget stamp duty changes and more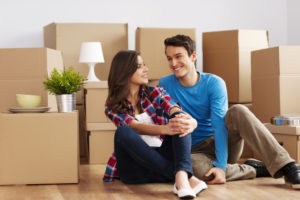 The dedicated resource is a one-stop guide to becoming a home owner, walking newcomers to the housing market through every aspect of buying a property for the first time and offering transparent, fixed-price deals on conveyancing and survey fees. The link is www.homewardlegal.co.uk/first-time-buyer
Chancellor Philip Hammond gave first time buyers a tax break this week with the abolition of stamp duty on purchases up to £300,000. Now property specialists Homeward Legal's First Time Buyers' Hub is giving newcomers to the housing market another break with the launch of an online resource that's the most comprehensive guide to becoming a home owner.
The hub aims to make buying for the first time easier by providing newcomers to the housing market with all the information they need about buying property, with or without Stamp Duty Land Tax, in one dedicated site. As part of the hub, Homeward Legal also offers first-time buyers a choice of transparent, fixed-price fees for conveyancing and building surveys.
The First-Time Buyers' Hub is packed with tips, checklists and downloadable resources that answer questions about buying for the first time, from simplifying legal terms to Help to Buy options and securing a mortgage.
Visitors to the hub can generate an instant online quote or call to talk through their conveyancing and survey options seven days a week.
Richard Rickwood, managing director of Homeward Legal, said:
"After the good news of the abolition of stamp duty for first time buyers on properties under £300,000, we are excited to reveal our new resource and advice hub for those considering their first property purchase. We were working on this in the lead up to the Budget and the announcement yesterday is such good news for those wanting to get on the housing ladder".
Kindly shared by Homeward Legal