Cyber Essentials Accredited and SDLT/LTT in ONE Place
We are proudly announcing the 'Cyber Essentials Plus accreditation' of SDLT.co.uk and sister application FormEvo.co.uk, keeping you and your clients' data safe.
This means the applications and everything to do with the company infrastructure connected with them have been independently assessed and have successfully passed the challenging tests set by the National Cyber Security Centre (GCHQ).
What does this mean to you?
You can have confidence that the security of the data that you store in the SDLT.co.uk and FormEvo.co.uk platforms is at the heart of everything we do. You should ask your other legal tech digital providers whether they are accredited against Government-backed security standards, perhaps, as it affects your supplier chain, your GDPR-compliance capability and your P.I. insurance risk.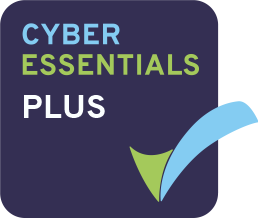 Cyber Essentials Certificate Number: CEP-L7S-0049
Date of Certification: 4 April 2019
Successful accreditation adds a further benefit to you, which your legal tech supplier has as a result: Cyber Liability Insurance for your peace of mind.
LTT /SDLT plus AP1 all in One Place!
As you will no doubt be already aware, with the devolution of Stamp Duty, the Welsh Revenue Authority (WRA) has a separate eSubmission system for Land Transaction Tax (LTT).
We have worked hard over the 12 months since the inception of LTT to provide a one-stop shop, meaning you can submit both SDLT (in England) and LTT (in Wales) from the one SDLT.co.uk platform. This LTT eSubmission is now working really well.
Usefully, all your data is retained in one place, together with the returned certificates, plus you can then complete an AP1 in the same place after you've completed your SDLT/LTT.
So, it's all safe and secure with the added assurance you get from a Cyber Essentials Plus-accredited supplier.
But don't take just our word for it….
Alex Snow, Braddon & Snow (Bold Legal Group Member) says:
"I strongly recommend www.sdlt.co.uk which keeps both SDLT and LTT returns together. Their system has a link to their FormEvo product, which allows you to use the SDLT information to generate and submit the AP1, and streamline the management of your Land Registry applications."
Want proof of our Cyber Essentials Accreditation for your PI?
We know that business partners like yourselves often want the peace of mind for professional indemnity insurance proposals of seeing the actual certification that suppliers claim they have. Please email help@sdlt.co.uk if you would like a copy.
Inside the actual applications, users, practice managers and partners will have access to an industry first in terms of data security realtime transparency showing you what and where your data is and when it was updated. Commonly-asked security data questions are all covered.
For example:
Backup of your data: when, what and how
Server-side antivirus updates and when were they updated
Where data is physically stored
What the results were of the quarterly vulnerability testing
Test restores of backups that proved it's working
When the cyber-insurance was last renewed and more.
This is an industry first for any legal technology provider and in line with the Law Society/SRA policy drive towards transparency. Nothing to hide here with SDLT.co.uk and FormEvo.co.uk!
Kindly shared by SDLT.co.uk